Ecco il 2019 del BMW Group
L'anno 2019 per il BMW Group è stato un anno costellato da molti eventi: lancio di nuovi modelli – per alcuni versi…controversi – titoli e premi per l'innovazione tecnologica e per il design, scandalo Dieselgate, cambio di vertice con il nuovo CEO, tanti designer che lasciano. Insomma una piccola rivoluzione. Ma procediamo con ordine.
Nuova linfa
La parte del leone l'ha sicuramente la nuova BMW Serie 3, che è stata in grado di calamitare a se molti titoli. Oltre alla nuova edizione della BMW Serie 1, la rinnovata BMW Serie 5, i modelli BMW X e le auto sportive di lusso della BMW Serie 8 sono state tra le vincitrici di varie competizioni. Sono stati conferiti a BMW ulteriori riconoscimenti per le innovazioni nei settori dei sistemi di assistenza alla guida, del funzionamento e della rete. Ai JD Power Awards, i premi per "Massima qualità" sono stati assegnati alla BMW Serie 2 e alla BMW X4.
Le BMW M
Le automobili BMW M hanno vinto in sette categorie del "Sport Auto Award". La rivista "Auto Illustrierte" svizzera ha inoltre conferito alla BMW M GmbH il titolo di "Best of the Brands" nel suo ambiente competitivo.
La BMW M2 Competition si è classificata tra le "10 Best Car" dell'anno per gli esperti della rivista americana "Car and Driver".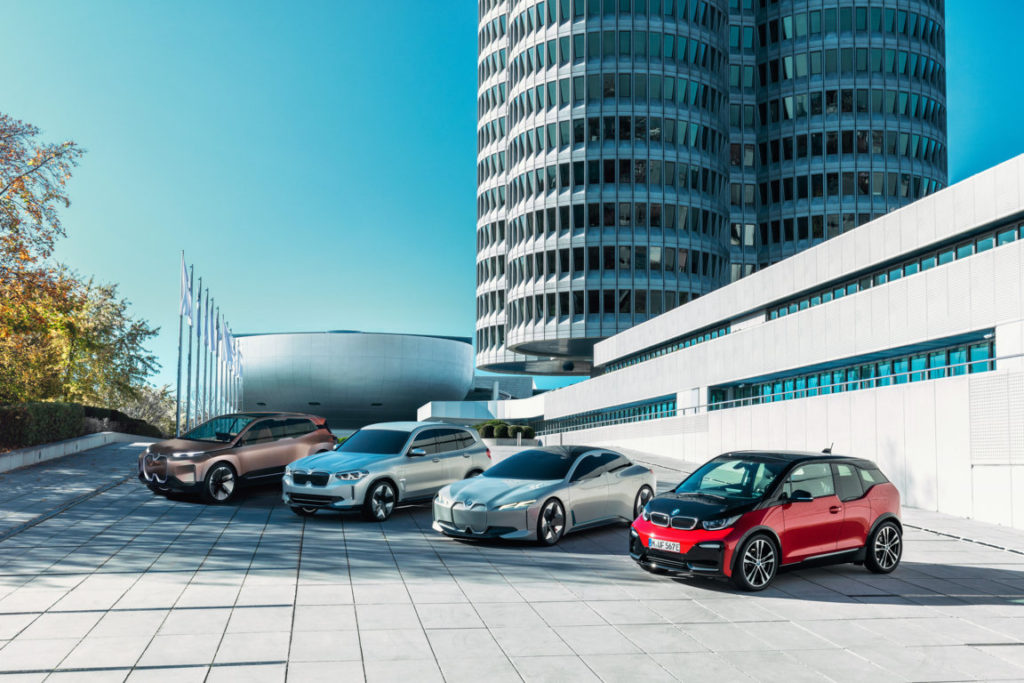 Le BMW i ed iPerformance
Il sistema di trasmissione ibrido della BMW i8 Coupe' e BMW i8 Roadster, hanno vinto il "Engine of the Year Award" per la categoria "Hybrid Drive". Le due sportive ibride hanno anche ottenuto il secondo posto nella categoria "Plug-in-Hybrid Sedan/ Sport Car" del "Electro Mobility Award" ​​assegnato dalla rivista automobilistica "Auto Zeitung".
In Gran Bretagna, la BMW ha vinto due volte il "DrivingElectric Awards" grazie alla BMW 330e nella categoria "Best Mid-Size Hybrid Sedan". Mentre, la BMW X5 xDrive45e, si è aggiudicata il premio nella categoria "Best Premium Hybrid Car". Le berline di lusso ibride plug-in della BMW Serie 7 sono state nominate "Green Executive Car of the Year" nel sondaggio dei lettori del "Professional Driver Magazine" britannico.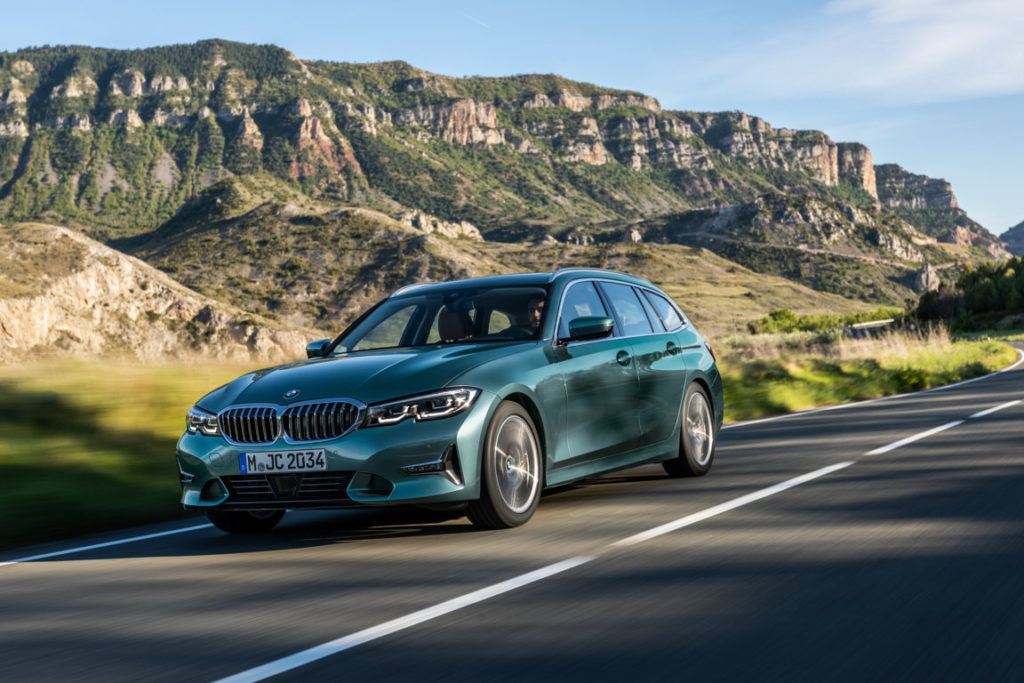 BMW Serie 3 piglia tutto
In Germania, la nuova berlina sportiva ha immediatamente vinto l'Auto Trophy nella categoria "Middle Class" assegnato da "Auto Zeitung" e il "Design Trophy". La nuova BMW Serie 3 è stata inoltre premiata con il trofeo "Autonis" emesso dalla rivista automobilistica "Auto, Motor und Sport" come "Best Design Innovation of the Year".
Inoltre, ha vinto il premio quale "Miglior Auto Connessa" nella categoria principale del "Car Connectivity Award", presentato anche da "Auto, Motor und Sport". Le BMW 330i e BMW M340i, sia berlina sia touring, hanno agguantato il titolo di miglior "auto sportiva" e "Auto più sportiva dell'anno" sempre dal medesimo editore.
In Gran Bretagna, le riviste specializzate "What Car?" e "Auto Express" all'unanimità ha nominato la nuova BMW Serie 3 "Executive Car of the Year" e "Compact Executive Car of the Year". La rivista "Carbuyer" le ha assegnato il titolo di "Migliore auto executive compatta" e "Business Car" l'ha nominata "Migliore auto premium". Inoltre, il portale di comparazione britannico "carwow" ha dichiarato l'ultima generazione del modello di fascia media "Car of the Year". Anche in Asia è stata onorata la nuova BMW Serie 3. È stata nominata "Premium Car of the year" alla "Indian Car of the Year" e la "Conferenza giapponese dei ricercatori automobilistici e dei giornalisti" le ha assegnato il titolo di "Auto di importazione dell'anno".
Riepilogo dei premi vinti dal BMW Group
Awarded by "Engine Technology International".
"International Engine of the Year":
BMW i8 Coupé, BMW i8 Roadster (Hybrid Drive category).
Distinctions conferred by "J.D. Power".
"J.D. Power Awards":
BMW 2 Series (Highest Quality small vehicles category)
BMW 2 Series (Highest Quality compact vehicles category)
Awarded by "Automotive Circle".
"EuroCarBody Award":
BMW X7 (Premium Segment category)
Awarded by "Auto Bild" and "Bild am Sonntag".
"The Golden Steering Wheel":
BMW 1 Series (Compact Class category)
BMW 8 Series (Most Beautiful New Model category)
Awarded by "Auto Bild" and "Computer Bild".
"Connected Car Award":
BMW X5 (Upper Class category)
Distinctions conferred by "auto motor und sport":
"Best Cars":
BMW 5 Series (Upper Mid-Range category)
"autonis":
BMW 3 Series (best new design)
Distinctions conferred by "auto motor und sport" and "MOOVE":
"Car Connectivity Award":
BMW 3 Series (best networked car)
BMW Live Cockpit Professional (Navigation Systems category)
Driving Assistant Professional (Safety Assistance Systems category)
Bowers & Wilkins Diamond Surround Sound System (Sound Systems category)
Distinctions conferred by "Auto Zeitung":
"Auto Trophy":
BMW 3 Series (Middle Class category)
BMW 5 Series (Upper Class category)
BMW X2 (SUV 25 000 to 50 000 euro category)
BMW X5 (Luxury SUV category)
BMW brand (Best Design category)
"Design Trophy":
BMW 3 Series (Sedans, Estates, Vans category)
Distinctions conferred by "sport auto":
"Sport Auto Award":
BMW M140i xDrive (compact car over 35 000 euros category)
BMW 330i (sedans/estate cars up to 50 000 euros)
BMW M340i xDrive (category sedans up to 100 000 euros).
BMW M5 Competition (sedan/estate car category over 100 000 euro)
BMW Z4 sDrive20i (convertible/roadster category up to 50 000 euros)
BMW Z4 M40i (convertible/roadster category up to 100 000 euros)
BMW 230i Coupé (Coupé category up to 50 000 euros)
BMW M2 Competition (Coupé category up to 75 000 euros)
BMW M4 Competition (Coupé category up to 100 000 euros)

Distinctions conferred by "Auto Illustrierte" (CH).
"Best of the Brands":
BMW M GmbH (Factory Tuning category)
Distinctions conferred by "What Car?" (GB).
"Car of the Year":
BMW 3 Series (Executive Car category)
BMW 5 Series (Luxury Car category)
Distinctions conferred by "Auto Express" (GB):
"New Car Award":
BMW Series (Compact Executive Car category)
BMW 5 Series (Executive Car category)
BMW X3 (Midsize SUV category)
Distinctions conferred by "carwow" (GB).
"Car of the Year":
BMW 3 Series (Overall Winner)
BMW Intelligent Personal Assistant (Tech Award)
Distinctions conferred by "Carbuyer" (GB).
"Best Car Award":
BMW 1 Series (Small Luxury Car category)
BMW 3 Series (Compact Executive Car category)
BMW 5 Series (Large Executive Car category)
Distinctions conferred by "DrivingElectric" (GB).
"DrivingElectric Award":
BMW 330e (Medium Plug-in Hybrid Car award)
BMW X5 xDrive45e (Premium Plug-in Hybrid Car award)
Distinctions conferred by "Professional Driver Magazine" (GB).
"Car of the Year":
BMW 5 Series Touring (Executive Estate Car category)
BMW 745e/745Le/745Le xDrive (Green Executive Car category)
BMW X7 (Luxury SUV category)
Distinctions conferred by "Business Car" (GB).
"Business Car Award":
BMW 3 Series (Premium Car category)
Distinctions conferred by "coches.net" (ES).
"Motor Award":
BMW 8 Series (Best Car category)
BMW 8 Series (Best Sports Car category)
Distinctions conferred by "Car and Driver" (US).
"10 Best Cars":
BMW X1 (Best Subcompact Luxury SUV category)
BMW M2 Competition (Best Cars category)
Distinctions conferred by "Automotive Researchers' and Journalists' Conference (JP).
"Car of the Year":
BMW 3 Series (Import Car of the Year category)